At Harac Consulting, We Build Bottom Lines.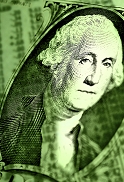 Strategy and Tactics

All dynamic companies search constantly for ways to improve the bottom line. Many possibilities exist; Expansion - Acquisition - Merger - Contraction - Increased Efficiency. Often, an outside consultant can spot growth strategies better then inside personnel. Why? Insiders are too close to the action. The day to day operations of most companies becomes comfortable. It is difficult to venture "outside the box". Harac Consulting combines diverse experience with innovative thinking. Allow us to review your business structure and suggest alternatives. You will appreciate the lucrative result.
Project Management - Iterim Management

Expansion or diversification projects demand experienced leadership. Sometimes outside management can lend a fresh perspective. Harac Consulting has successfully managed an array of initiatives. Strong, experienced leadership can greatly reduce the impact of change on productivity.
Workouts

There are times when a company finds itself out of capital and at the mercy of its creditors. In these instances, a third party mediator can often work with creditors to give a company a second chance. This is well worth trying before entering or being forced into hiring an attorney and filing bankruptcy. We have many years of experience, intervening between debtors and creditors and negotiating workout arrangements satisfactory to both parties.
High Level Introductions

Identifying and contacting decisions makers are daunting tasks. The higher up the ladder you go, the more gatekeepers block your path. Harac Consulting has an extensive array of high level contacts and powerful political and corporate alliances. We can often open the right doors and give your company the chance to make that all important presentation.
Sales Training

A well-trained workforce is a productive workforce. Skilled employees are more efficient, effective and likely to remain with your company. Don't underestimate the value of training when ramping up new projects. Harac Consulting can provide sales training; motivational workshops and computer based training systems. Proper training is perhaps the most valuable step in the roll out of a new project. It should not be overlooked. Training on the back end or retraining is expensive and time consuming.
Capital Raising

The process of raising capital is difficult, expensive and often unsuccessful. There are, however, steps that can be taken to maximize the chance of success while minimizing the risk/expense of the process. These steps include packaging the company for potential investors, preparing the documents necessary to raise money safely and legally, referring competent and experienced legal counsel, preparing terms sheets, establishing valuations, etc. Our years of experience can make this process easier and more likely to succeed.
Licensing Strategy

Companies that possess strong intellectual property or products ready to go to market often look to licensing as a source of substantial revenue. This revenue can be derived from licensing intellectual property to a manufacturing and distribution company; licensing out or from acquiring a license to put a recognized brand name on an unknown product; licensing in. In either case,a strategy needs to be in place to maximize revenue and protect valuable intellectual property while maintaining the integrity of the brand.